Inspect & Check
Let a Culligan Water expert make sure your water is clear as can be!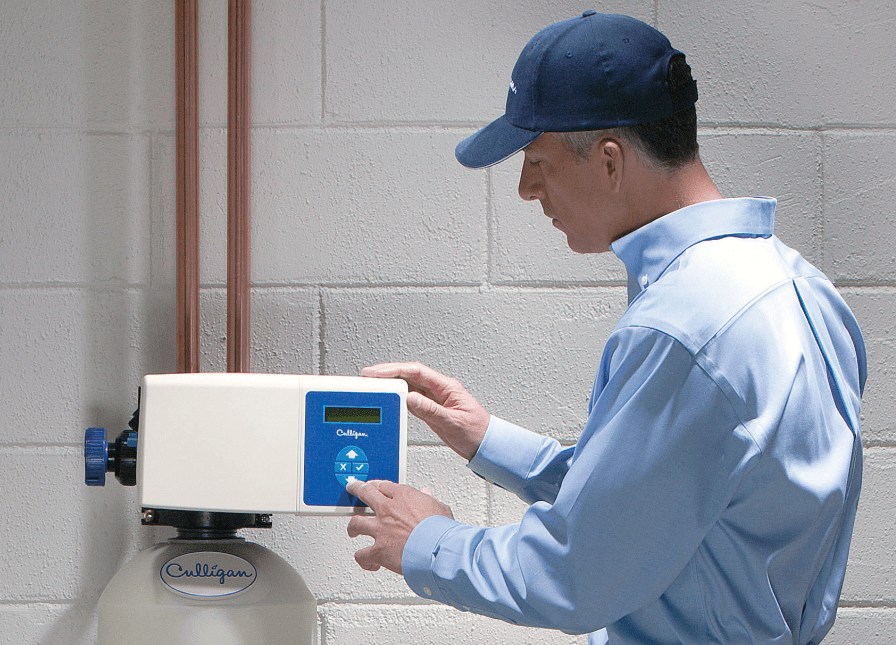 Time for a check-up of your water softener!
What We Do:
Check water hardness levels.
Check salt level.
Check water level and salt bridging in salt tank.
Check timer for operation.
Explain how to select the right type of salt.
Explain softener operation.
Adjust salt dosage.
Adjust regeneration frequency.
Analyze current softening needs.
We'll inspect any brand of water softener for only $39.95!
Dealer participation may vary. Limited time offer. Not valid with other offers. ©2021 Culligan International Company.
Learn more about how you can have better water.
Latest
Blog Posts
Get a jump start on your new year's water resolutions! Schedule your free water test from your local Culligan Water
Arsenic in drinking water can be dangerous to our health, but there are several ways to protect your home's water

Brent Suing
- Culligan Customer